Ma.K Seapig How To Complete!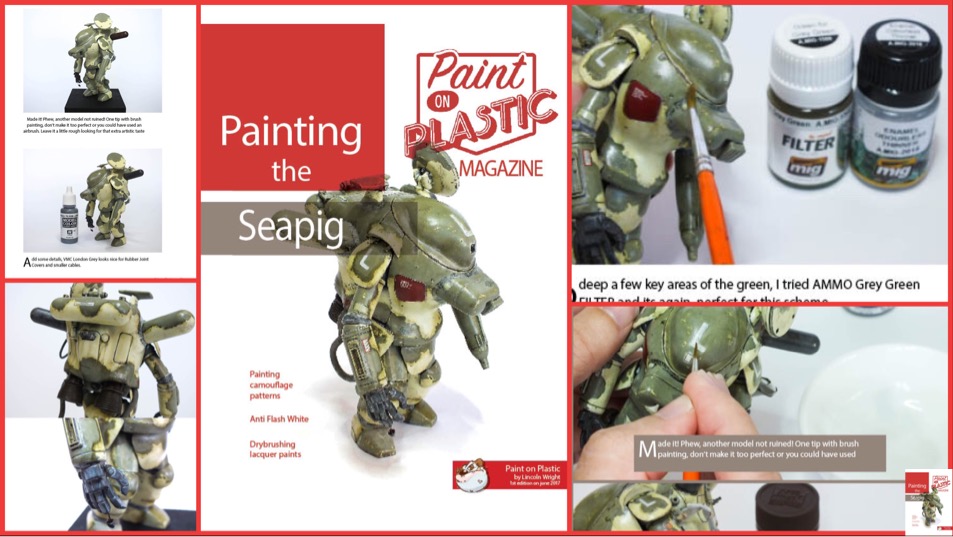 28pg Print Quality How To and Gallery
In the the 4th and Final Weathering Video for the Seapig at 37mins I cover;
* Oil Paints - Introduction for Beginners
* Oil Paints - Choosing your Colours and setting up your Palette & Workspace
* Using Oil Paints for Camouflage patterns
* Using Oil Paints for Dust and Weathering Effects
* Oil Paints - Recovering from mistakes
* AMMO Oil and Fuel Stains
* Weathering with Gloss Contrast and Gradients
In total, there is 146 mins of video tutorial over 4 videos, discussion and product guide.
Please aim for the "Deshi Brown Belt" level to have access to all 4 videos and the 28pg PDF.
A behind the scenes look and companion video for an article to appear in The Weathering Magazine, exclusive for Patreon.
Please let me know once you've seen it and hope this helps save you a bunch of time and money on your road to mastering the Plastic Hobby!
Cheers,
Linc